Submitted by

wackowally

on Thu, 2007-02-01 16:33
From left to right, Camel Down, Grey Cashmere, White Cashmere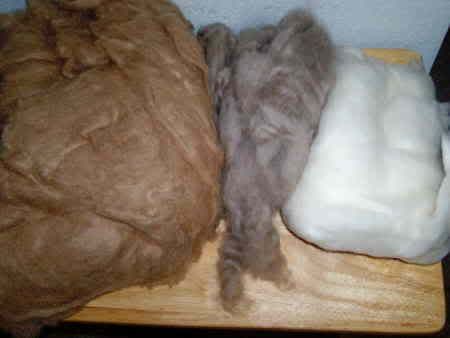 I've been slowly but surely spinning these up into fingering weight yarn on a supported spindle with the intent to make a hat out of them. I might save the grey cashmere for another project since it's spinning up alot softer than the other two.
Does anyone know of any good sites for fair isle charts?
Also:
Does anyone know what's up with Knitting-And?
It's not loading up right for me, gives me a download box when I go to the site.